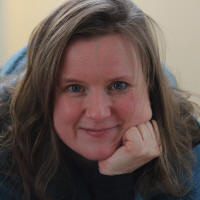 Professor Nele Brusselaers, MD, PhD
Nele Brusselaers is a Professor in Clinical Epidemiology at Antwerp University in Belgium (Global Health Institute), Associate Professor at the Karolinska Institutet in Sweden (Centre for Translational Microbiome Researcher), and Guest Professor at Ghent University, Belgium. She completed her training as a medical doctor (2008), PhD (2010), master in infection control/hospital hygiene (2010) and first post-doc at Ghent University in Belgium (2012). Nele also obtained a master in Epidemiology from the London School of Hygiene and Tropical Medicine (by distance learning, 2015). She lived in Sweden 2012-2020 for a second post-doc and assistant professorship. Towards the end of 2020 she moved back to Belgium to combine her research in Sweden with a fulltime academic position in Belgium.

Professor Brusselaers has extensive experience in clinical, cancer, microbiome and pharmaco-epidemiology by working with the Swedish nationwide health registries, several clinical (microbiome) cohorts and systematic reviews and meta-analyses, resulting in over 140 peer-reviewed articles. Nele has supervised 6 PhD students (9 ongoing) and 30 master students successfully, and teaches on graduate and post-graduate level, mainly on study design, epidemiology, systematic reviews, meta-analyses and microbiome.

Although she has a broad interest and experience in different clinical topics (incl. infectious diseases) with many international collaborations; her main focus is to investigate the long-term effects of commonly prescribed drugs on female health and early childhood, cancer and diseases of the gastro-intestinal tract, through potential drug-mediated alterations of the microbiome. Her overall aim is to contribute to optimizing clinical practice and long-term health– for which trans-disciplinary approaches and collaborations are increasingly required.

Regarding the pandemic, Nele was the lead-author of the study entitled "Evaluation of science advice during the COVID-19 pandemic in Sweden" published in Humanities and Social Sciences Communications in March 2022, and "Coronavirus pandemic in the Nordic countries: health policy and economy trade-off" published in the Journal of Global Health during spring 2022. She has also been an active member of the Swedish Scientific Forum Covid-19, a group of independent researchers and medical doctors "that disseminates science-based knowledge about the major issues and challenges that the ongoing pandemic have posed to the world and our country".